Russian icon | St John, Angel of the Desert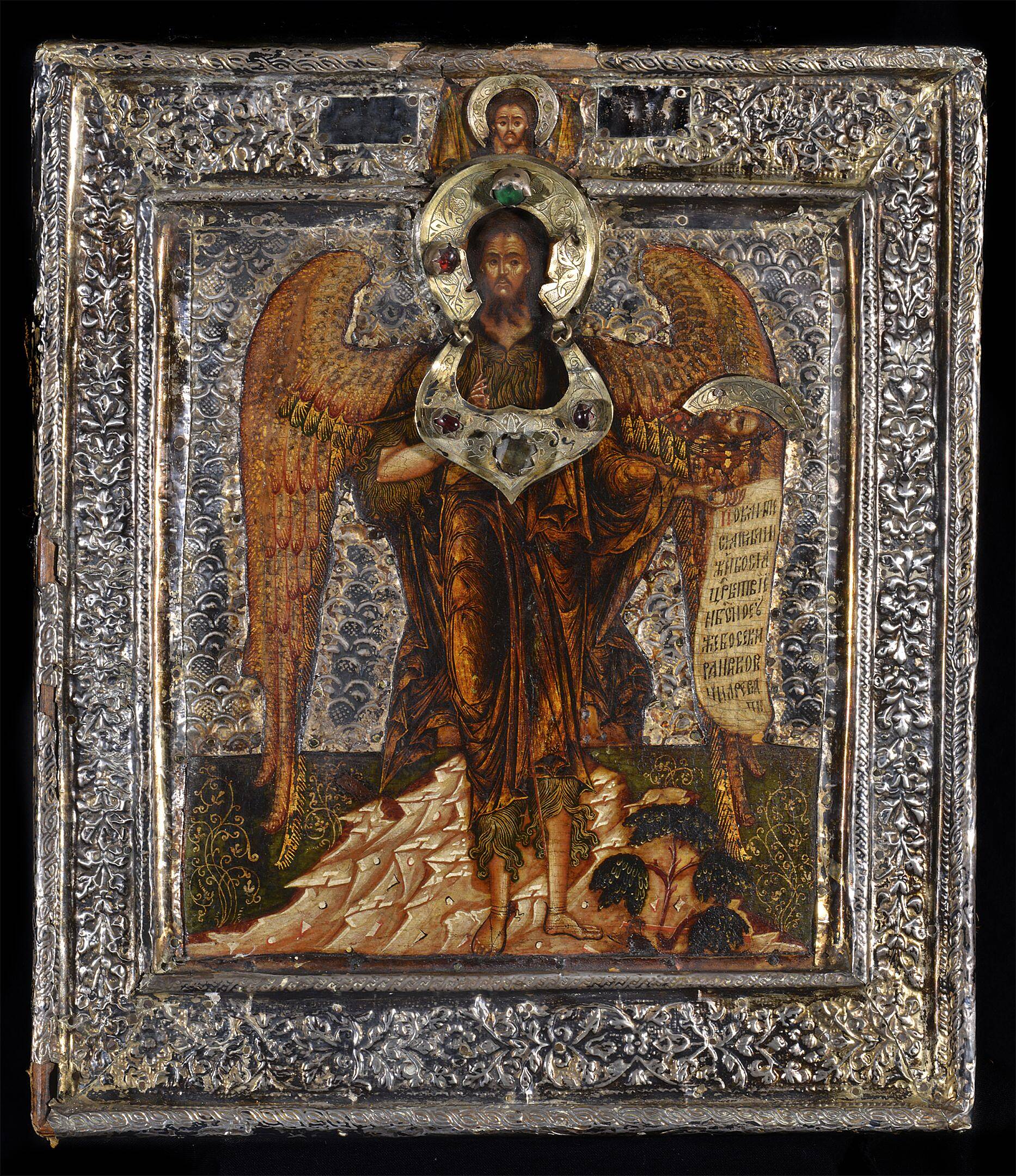 Icon: St John, Angel of the Desert
T-16
Russia, Moscow, first half 17th century
Silver gilt oklad 31.5 x 27.3 cm
Representations of St John the Forerunner as an angel derive from the passage from Isaiah, quoted at the beginning of the Gospel of Saint Mark: 'Behold, I send my messenger (Greek: angelos) before thy face, which shall prepare thy way before thee'. Orthodox Christians refer to him as the 'Angel of the Desert'.
St John is depicted full-length with wings outspread. He is standing on a rocky mountain. Typical for a hermit, he is wearing a dark-green hair tunic beneath a dark blue mantle. Characteristic features are his long hair and beard falling into locks. With his right hand St John is pointing towards the chalice which he is holding in his left hand. The chalice contains his own decapitated head. With the same hand he is holding an open scroll with a text in church slavonic.
The earliest representation of the winged Saint John in Byzantine art, painted in 1295, is to be found in the Saint Achilles Church in Arilye in Serbia. In Russian art the image first appears around 1500, in the Cathedral of the Nativity of the Virgin at the Ferapontov Monastery.