Russian icon | Saints Zosima and Savvati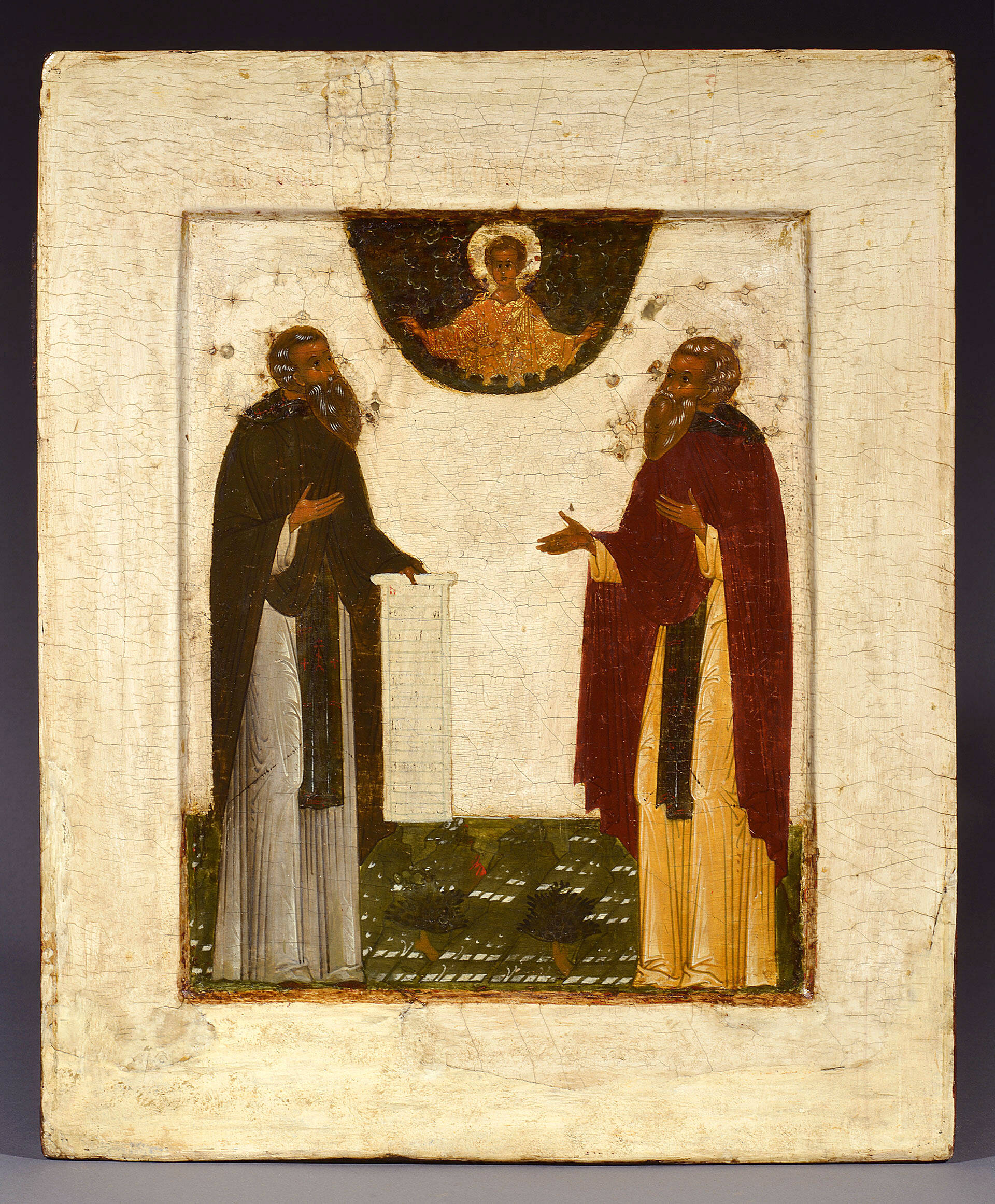 Icon: Saints Zosima and Savvati
B-5
Russia, Moscow, second half 16th century
Tempera on panel, 36 x 29.5 cm


Provenance:
Private collection, Germany
Morsink Icon Gallery, Amsterdam

ALR Ref. No.: 8451.5.SK


Bibliography:
Unpublished
Inquire for price
The monks saints Zosima (d. 1478) and Savvati (d.1435), the founders of the famous Solovetski monastery on an island in the White Sea, are amongst the most venerated saints in northern Russia. Savvati together with another monk, German (d. 1479), was the first to settle the uninhabited island in 1428. Zosima arrived after Savvati's death in 1435, when he began the construction of a church and monastery to which he moved Savvati's body. Zosima subsequently became the first abbot of the monastery.
On the icon the two saints are being dressed as monks, their hands raised in prayer. They are looking up at Christ Emmanuel who appears in the upper part of the icon in a segment of heaven with dark blue clouds. Zosima is holding an open text scroll.
The relics of both saints were interred in the Cathedral of the Transfiguration, the monastery's main church, in 1566. The present icon was painted in all probability shortly after this event.