Russian icon | King David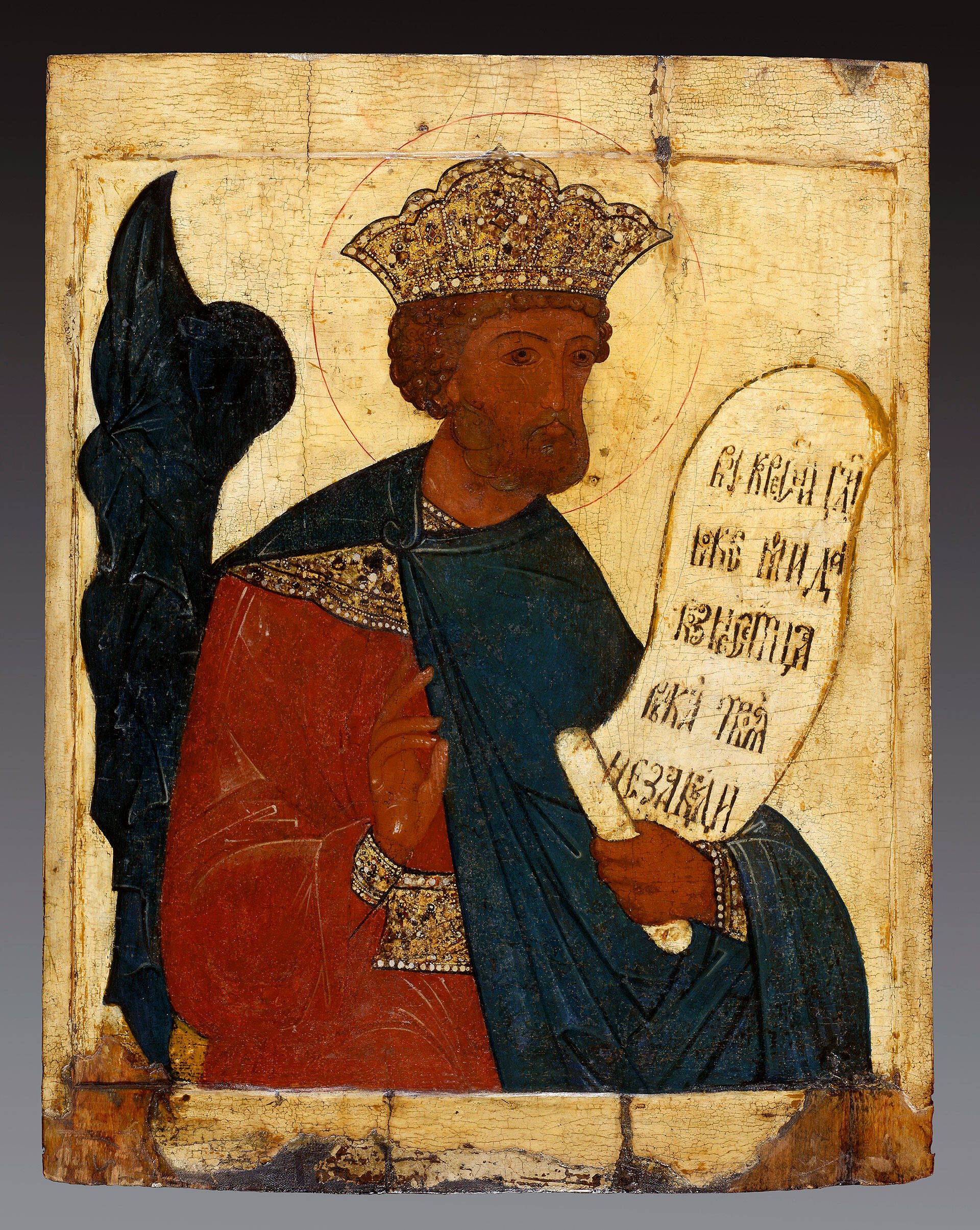 Icon: King David
B-10
Northern Russia, early 17th century
Tempera on panel, 63.7 x 50.7 cm


Provenance:
Private Collection, Germany, since 1980's
Bonhams London, 8 June 2009, Lot 117
Private Collection, London
Sotheby's London, 3 June 2014, Lot 728
Morsink Icon Gallery, Amsterdam

ALR Ref. No.: 7723.WK


Bibliography:
Hetty Roozemond, Eikon, Divine Beauty, Amsterdam 1981, pp. 66, 67
Inquire for price
King David is represented from his waist up and in three-quarter profile, inclining to the right, dressed in a red tunic and a blue mantle, which is blown by the wind. He is wearing a crown and has short curly hair. With his right hand he points towards the open text scroll, that he holds in his other hand, showing an excerpt from his prophecies.
The icon, without any doubt, comes from the prophet tier of an iconostasis. The bright colour palette, the bold linear style and the somewhat archaic character of the painting point towards the Russian North, where the traditions of medieval Russian icon painting flourished until the late 16th and 17th century. The icon is a fine and impressive example of this period.
The holy and righteous King David was the second king of all Israel, after Saul, around approximately 1000 B.C. He was also a prophet, having written a great number of the Psalms, and one of the Forefathers of Christ.