Russian icon | Evangelist St Luke from a Royal Door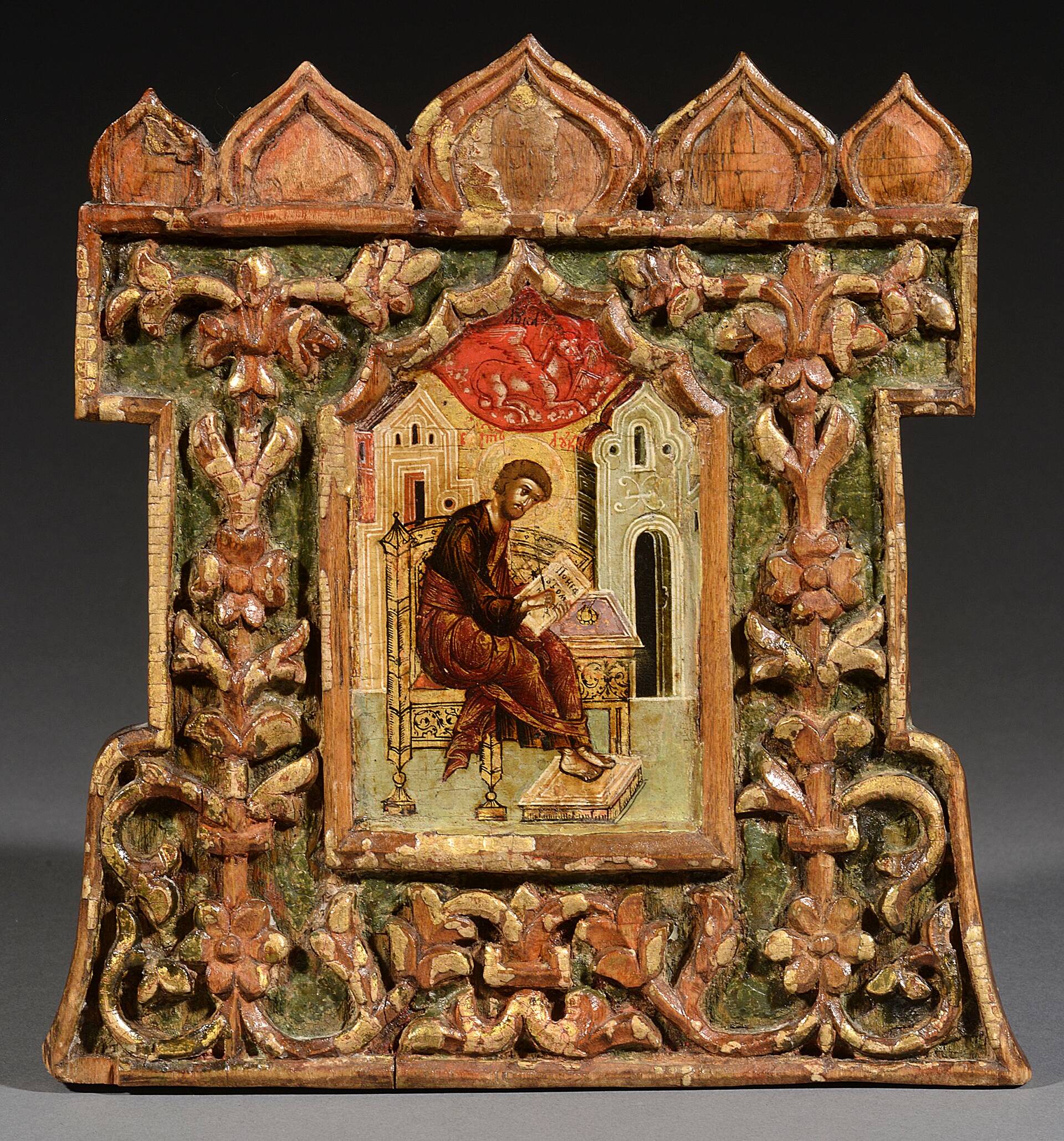 Icon: Evangelist St Luke from a Royal Door
B-16
Central-Russia, mid-17th century
Tempera on panel, 20 x 19 cm


Provenance:
Private collection, UK, since 2007
Morsink Icon Gallery, Amsterdam

ALR Ref. No.: S00153440


Bibliography:
Unpublished
Inquire for price
The icon shows the Evangelist St Luke painted in miniature against an architectural background, on a gilt wooden seat, inclined, facing right, and wearing his traditional dress of a dark blue tunic and a red mantle. His sandal-clad feet rest on a foot-stool. In his hands he holds a tablet with the first letters of his Book of Gospels in church slavonic. Luke's symbol, a bull, holding a Book of Gospels, appears above him in a bright red segment of heaven.
On the icon, St Luke's role as a writer is emphasized. Writers had been depicted in this way ever since the time of the Roman and Byzantine empires: side-on, seated with their feet on a rest and with an ink-pot close to hand. Classical authors of important writings are depicted in this manner in miniature on the first page of their works.
This finely painted panel derives from a Royal Door. The broad carved border of the icon is characteristic for a specific type of Royal Doors, elaborately decorated with carved floral motifs and all dating from the 17th century.