Russian icon | Deesis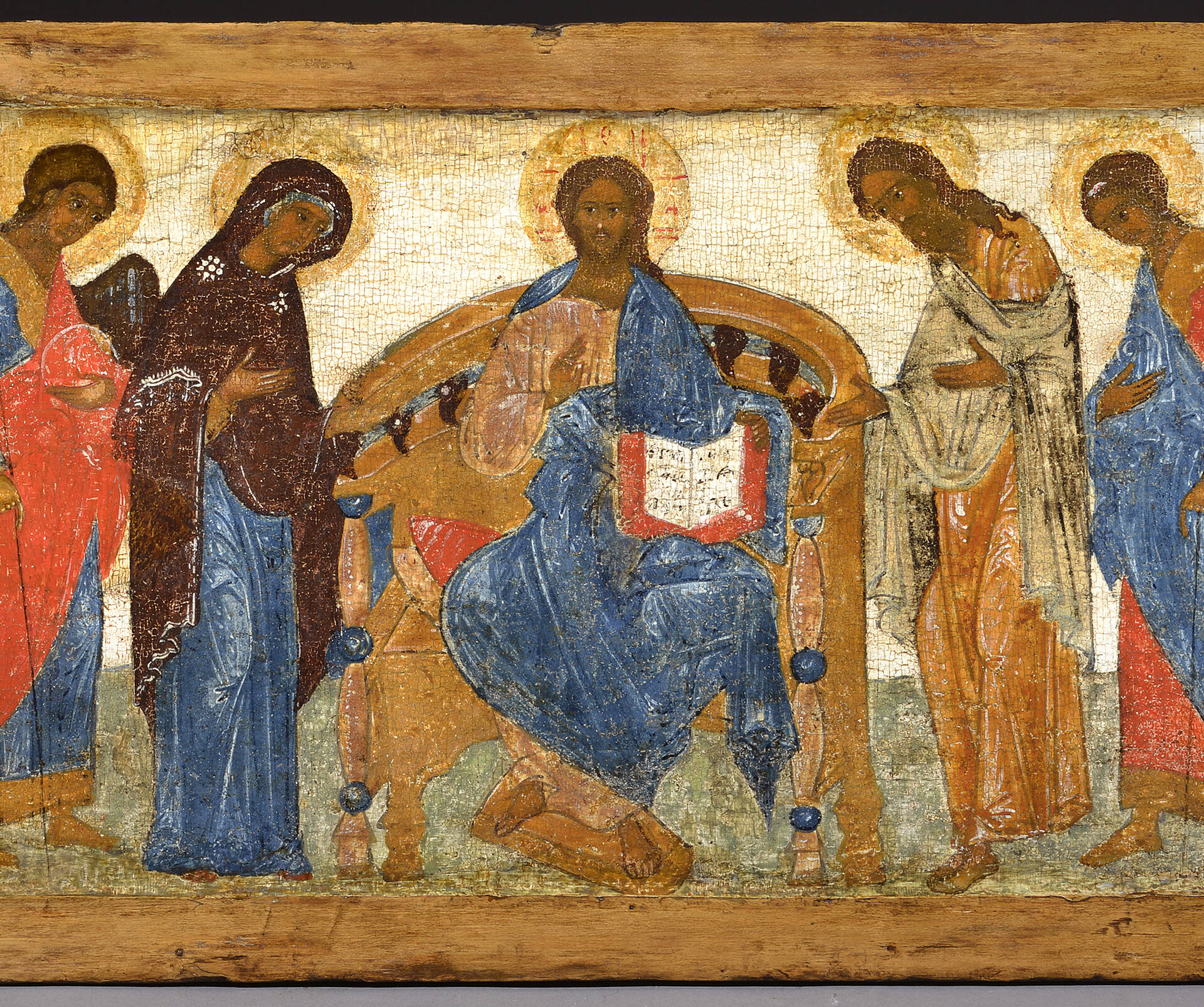 Icon: Deesis
E-5
Northern Russia, Vologda or Kargopol-region, circa 1600
Panel, levkas, tempera, 31 x 78.5 cm


Provenance:
Private Collection, Netherlands

ALR Ref. No.: 10877.3.WK


Bibliography:
Unpublished
The Deesis icon is painted on a single panel. Christ Enthroned is shown at the Last Judgment in the centre, flanked on the left side by the Mother of God and on the right side by St John the Forerunner. Behind these stand the archangels Michael and Gabriel, followed by the apostles St Peter and St Paul. The church hierarch St Basil the Great and the miracle working bishop St Nicholas are placed at the end of the tier to the left and right. All saints and angels are pleading for man's salvation with their prayers.

The harmonious rhythm of the figures, the balanced structure of the composition and the use of bright pigments endow the image with an expressive power. The bright colour blue is typical for the northern lands in Russia, especially for the Vologda region. The decorative pattern painted on the border, although with a different motif, can also be seen on another 16th century icon with the Deesis from a church near Kargopol (now in collection of the Russian Museum, St Petersburg). The iconography of Christ Enthroned, not surrounded on the icon by a celestial sphere but simply pictured against a plain background, indicates Novgorod influence, as does the fact that St John the Forerunner is dressed in a tunic and mantle but lacks his camel-hair gown. The archangels follow the iconographic scheme from Novgorod too, with their mantles draped asymmetrically over one shoulder.

The icon probably comes from a private chapel or a side chapel of a large church. Icons like these were also placed above the main entrance of a church.