Russian icon | Archangel Gabriel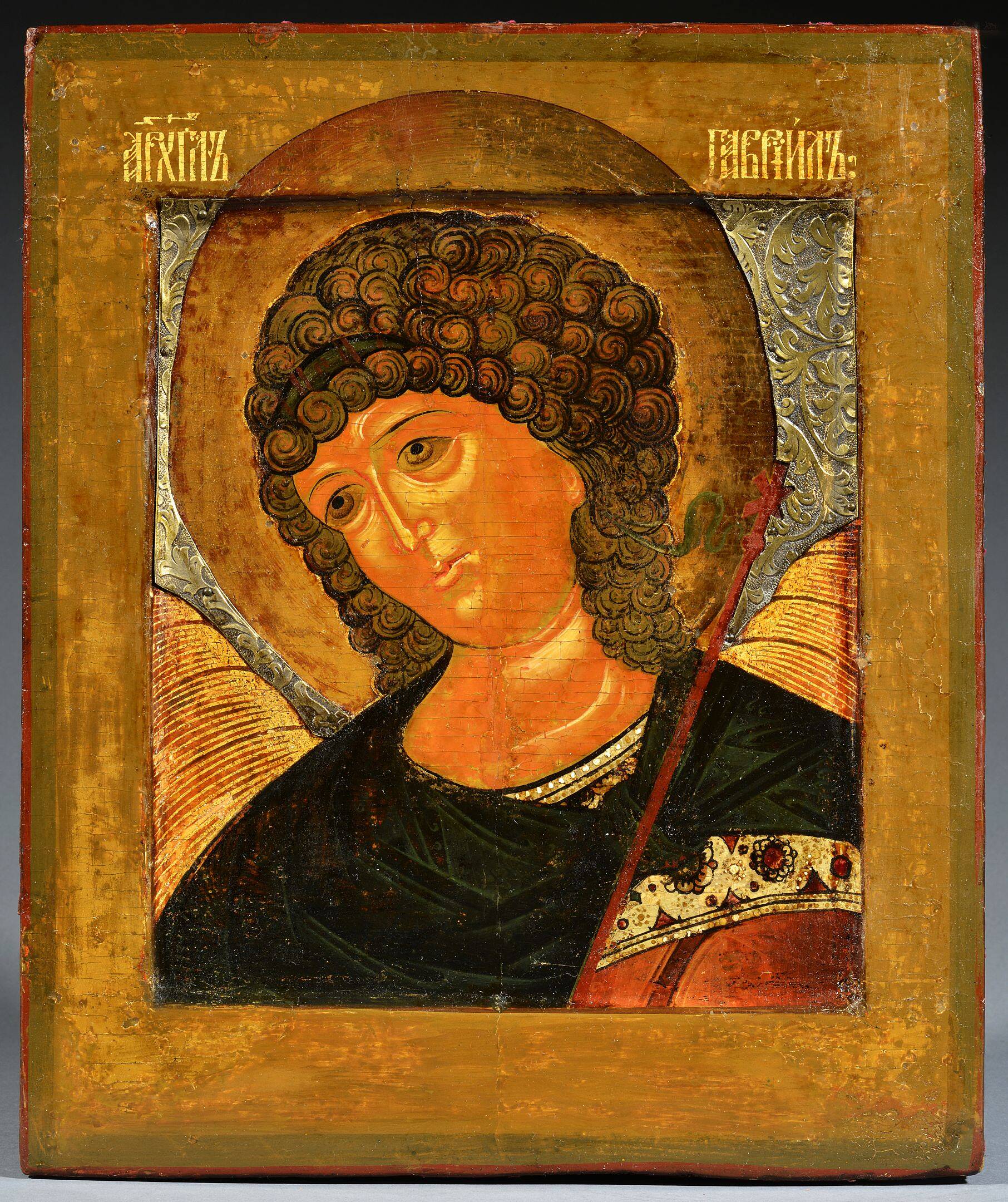 Icon: Archangel Gabriel
K-9
Russia, mid- 17th century
Tempera on panel 37 x 31 cm


Provenance:
Private collection, France
Morsink Icon Gallery, Amsterdam

ALR Ref. No: S00202164


Bibliography:
Unpublished
Inquire for price
The archangel Gabriel (Hebrew: God has shown His strength), together with Michael, is the most important of the seven archangels who stand by God's throne. In the Bible Gabriel acts as God's messenger on four occasions, the best known and most important of these being the Annunciation.

On the icon the Archangel Gabriel is presented from his shoulders upwards in three-quarter profile, inclining to the left. His youthful face is lined with curly hair and has an expression of melancholy. Gabriel is dressed for the celestial liturgy, in a red tunic, trimmed with pearls and precious stones, and a dark blue mantle, which is gathered in a knot at his left shoulder. His staff and wings refer to his function as God's messenger. Divine wind moves the blue ribbon in the angel's hair as he receives God's messages. Gabriels name is written in golden letters in church-slavonic on the upper border of the icon: Archangel Gavriil.

The icon comes from a Deesis composition with Christ Emmanuel in the centre and the Archangels Michael and Gabriel to his left and to his right side. The background is covered by the remains of a basma. Parts of the original, 17th century painting, especially the blue tunic and the golden lines in the wings, have been restored in the 19th century.