Russian icon | Arapetskaya Mother of God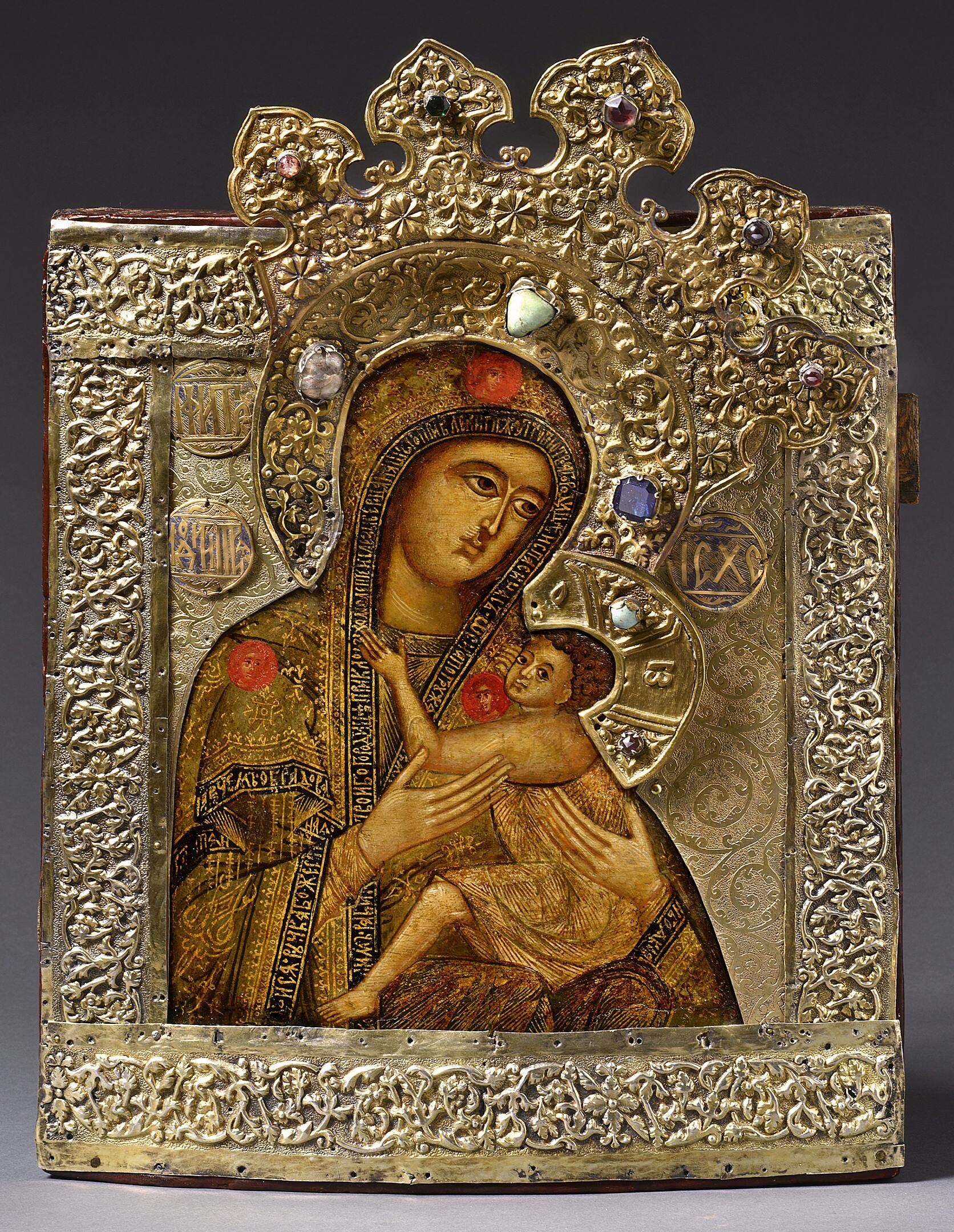 Icon: Arapetskaya Mother of God
B-13
Central-Russia, mid-17th century
Tempera on panel, silver-gilt oklad, 36.2 x 26.5 cm


Provenance:
Private collection, Rome, since 1970's
Morsink Icon Gallery, Amsterdam

ALR Ref. No.: S00153430


Bibliography:
Unpublished
The title of the icon Arapetskaya (also called Arabskaya) refers to its Arabian origin. Following legend, the image first appeared to the Apostle Thomas, during his travels through India in the 1st century, and subsequently also appeared in Arabia in the year 301. In Russia there are no icons of the Arapetskaya Mother of God known from the period before the 17th century.
Characteristics of the type are the large crown of the Virgin which is based on a 17th century Russian model, the text of the Akathist hymn written in gold on the hem of the Virgin's robe, the small fiery red angel heads painted within medallions, which replace the usual stars on the shoulders and forehead of the Virgin, and the dynamic pose of the Christ Child, who is reaching out with both hands to his mother while looking at the viewer.
This rare and interesting icon can therefore be considered as one of the earliest examples of this type in Russia.