Russian icon | A Rare Walrus Bone Carved Cross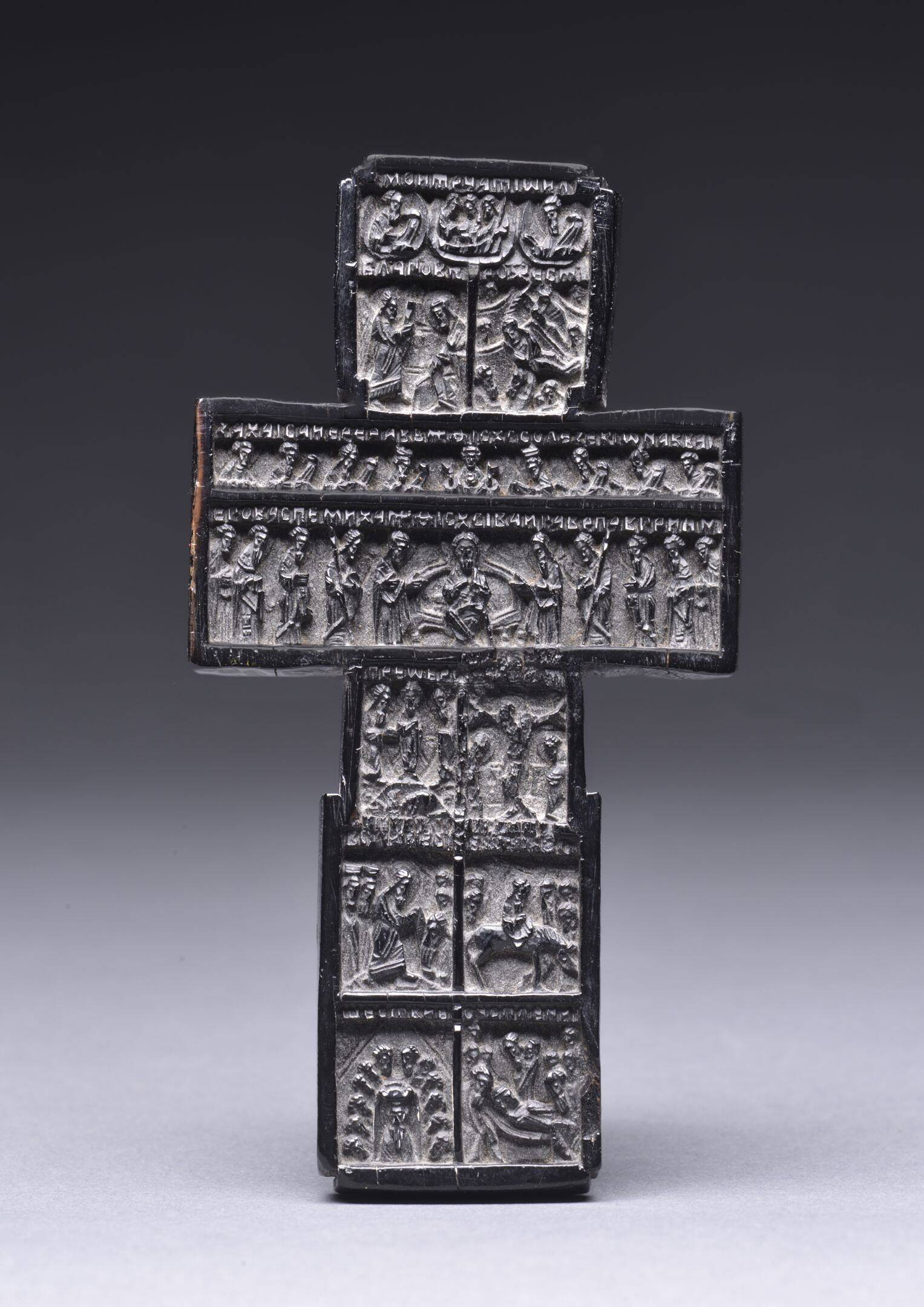 Icon: A Rare Walrus Bone Carved Cross
B-3
Russia, late 15th century
8.7 x 4.6 cm


Provenance:
De Savitsch Collection, USA, since 1950's
Sale De Savitsch Collection, Zürich, Switzerland, October 1st, 1956, Lot 88 (ill.)
Collection Alexandre Djanchieff, Paris
Morsink Icon Gallery, Amsterdam

ALR Ref. No.: S00153388


Bibliography:
Natalie Scheffer (ed.), Russian Ecclesiastical Art, A Descriptive Catalogue of the De Savitsch Collection, Washington D.C. 1951, cat. no. 69, plate 20, pp. 37, 38
Inquire for price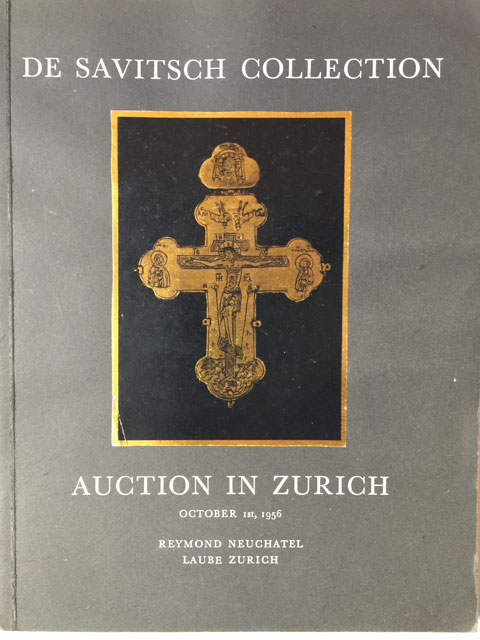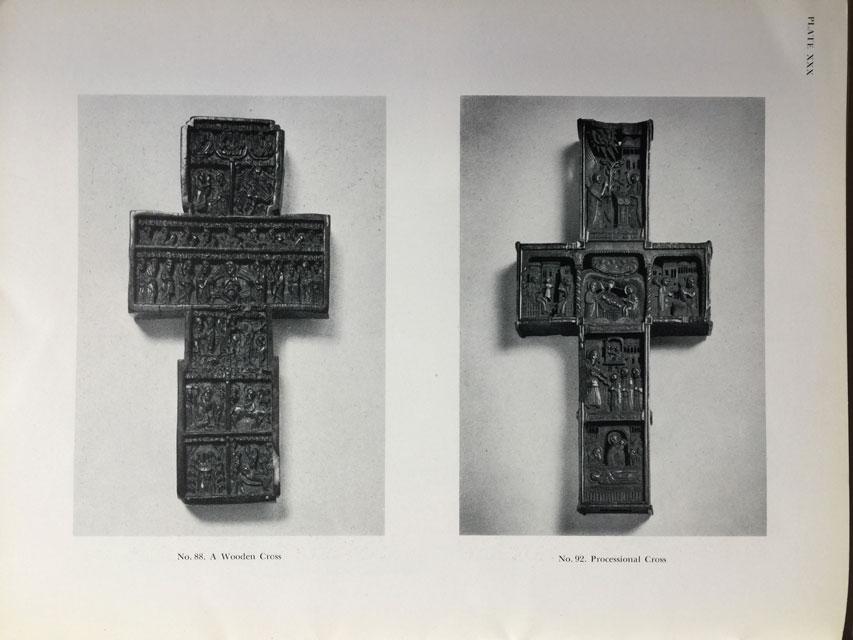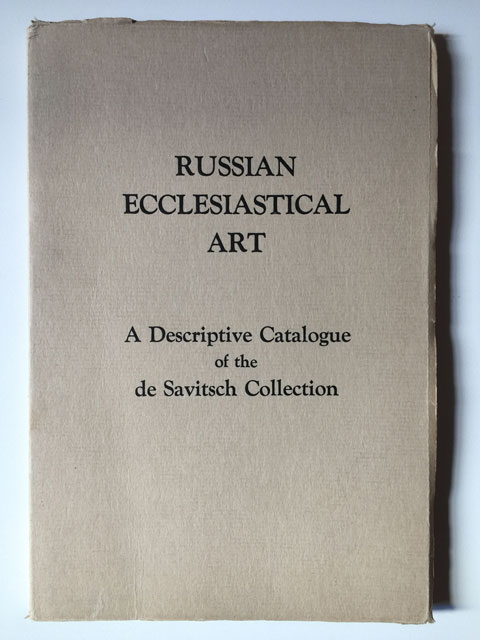 This small cross is finely carved in miniature on both sides. The front side of the cross depicts the Deesis and the prophet row in the centre. On top is the Trinity flanked by two prophets, with the Annunciation and the Nativity below. On the lower part of the cross are the Transfiguration on Mount Thabor, the Crucifixion, the Anastasis, the Entry into Jerusalem, the Descent of the Holy Spirit and the Dormition.
The reverse of the cross depicts from top to bottom: the Presentation of Christ in the Temple, the Baptism, the Raising of the Cross, the Prokrov of the Mother of God, the Entry into Jerusalem, de Deposition from the Cross, the Anointing of the Body, the Lamentation of Christ, the Entombment, the Women at the Empty Grave.
The characteristic form of the cross and the style of bone carving point towards a dating in the late 15th century. The art of wood, bone and ivory carving in Russia was brought to perfection by the monk Ambrose, who worked in the workshop of the Trinity Monastery in the 15th century.