Important Announcement
Amsterdam, 26 May 2022
This announcement is to inform you about our decision to close down our gallery in Amsterdam and to end our commercial activities with Russian Icons, Greek icons and Byzantine art as of July 1st, 2022.
We, Simon Morsink and Hugo Morsink, have made this decision after careful deliberation. Jan Morsink, our father founded the gallery in 1977 and inspired us to follow in his footsteps. Over the past few decades we very much enjoyed our exciting life in the international art business, our exhibitions in the gallery in Amsterdam, participating in art fairs around Europe (particularly TEFAF Maastricht), visiting auction houses and meeting clients and colleagues worldwide.
The last months however, the world profoundly changed. After Russia started the all-destroying war in Ukraine, doing business has become more and more complicated, especially with our Russian clients. In addition, over the past few years the administrative and regulatory burden in the international art trade has grown considerably, which made our daily work as professional art dealers less enjoyable. We both strongly feel that this is the moment for us to move on.
We would like to emphasize that we are especially grateful to you, our esteemed clients and supporters. You have been a constant source of joy and inspiration to us over the past years. It is with you that we share the powerful feeling of connection to the beauty and spirituality of icons. For this, and for your loyalty and confidence, we wish to thank you from the bottom of our hearts.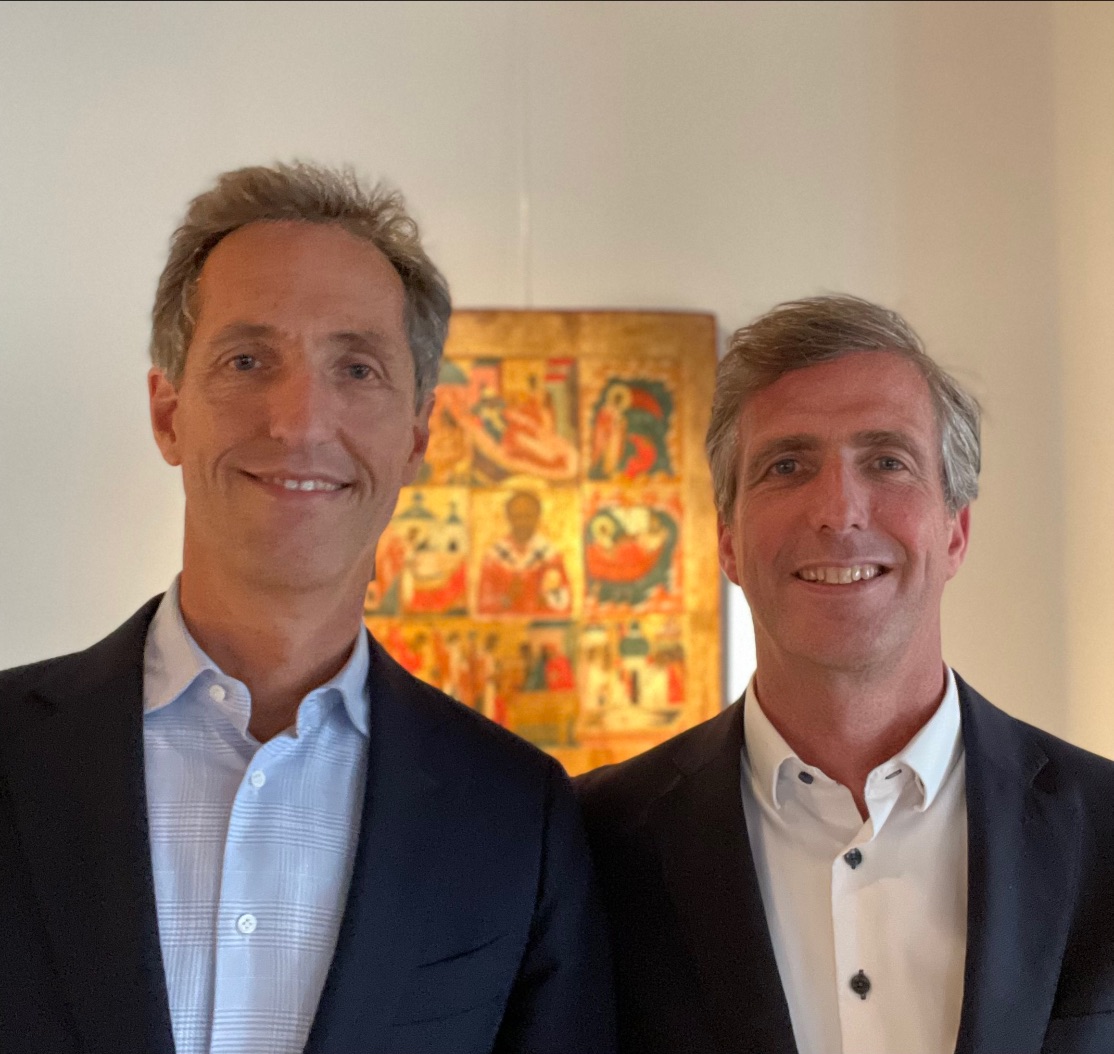 We will both continue on a different path. On July 1st, Simon will start as Executive Director of the Museum of Russian Icons in Clinton MA (greater Boston area) in the USA. Hugo is currently orienting himself about the next step in his professional life. Whatever we do, both of us will continue to support the special and wonderful world of Russian icons, Greek icons and Byzantine art. A world we know so well, and which we will always cherish.
Simon and Hugo